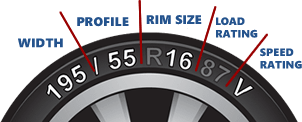 Contact Us
---
Fred Henderson Ltd
Langley Bridge Garage
Langley Moor
Durham
Durham
DH7 8JZ
Welcome to Fred Henderson Ltd
We have been servicing and repairing cars since 1973 - and are just outside Durham City.
Our site is open 24 hours each and every day for the drop off and collection of customers vehicles and we are only a walk or short bus ride to Durham city.
Please do not hesitate to contact us as we are sure that if you have a vehicle - we can help.
Here we are offering our customers to view our extensive range of tyres to suit all pockets. As well as being able to view our award winning tyre brands we also offer full tyre labels and an ALL INCLUSIVE FULLY FITTED price. There is no need to ring around all different garages for prices when here at FRED HENDERSON LTD what you see is what you pay. Just follow 4 simple steps.
1) Enter your Reg Number or Tyre Size
2) Browse our extensive range of tyres
3) Choose your desired tyre brand and quantity, then book in for a time suit you best.
4) Turn up, have your tyre/s fitted and pay upon completion.
Can't find what your looking for?
Please feel free to contact one of our friendly team.
You can also visit us at www.fredhenderson.com
Heres a short video on the importance of tyre safety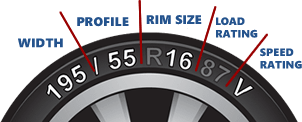 What our customers think
"A friendly welcome as well as bon voyage, excellent value for money with a comfortable waiting area and offered a beverage whilst waiting."
---
Read more >